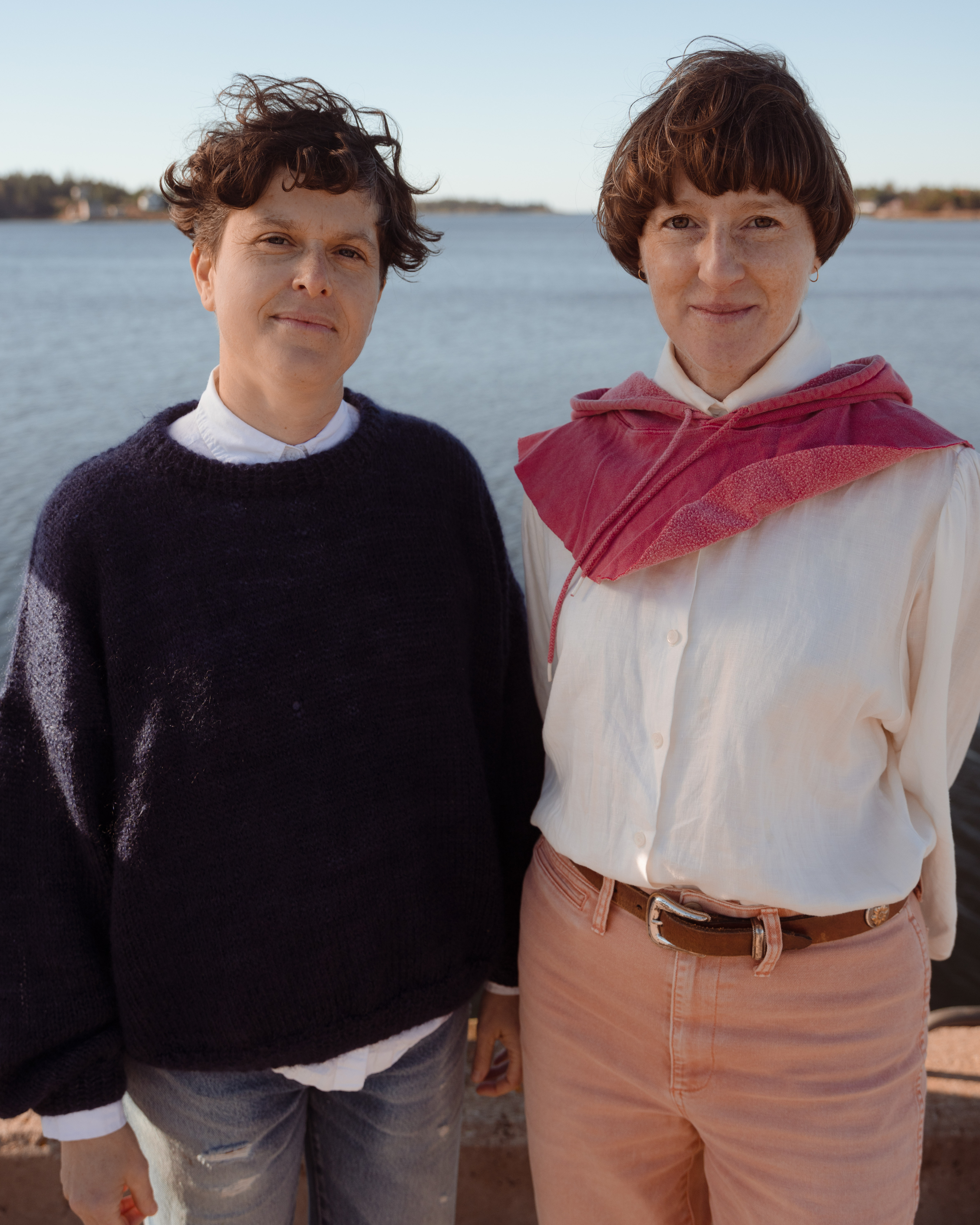 OK Sea Salt is Onya Hogan-Finlay and Kim Kelly.
As a queer couple with backgrounds in DIY art projects, education, and landscape design, we bring a passion for community building to our partnership as salt farmers. The idea of making sea salt 'crystalized' after we moved from Southern California to Atlantic Canada and boiled down a cauldron full of seawater collected on a coastal walk. Our first batch of sea salt was so tasty and crisp that we decided to make a business of it.
We are a women-owned small business established in 2021 and based in Mi'kma'ki / Nova Scotia, Canada. OK Sea Salt is harvested by hand and is guided by the cycles of the seasons and ecology of place. Our seawater is collected during the high tide of the full moon-one bucket at a time-in the LaHave Islands.
Environmentally sound business practices are important to us, and we are building towards carbon neutrality by designing a small-scale solar evaporation saltworks and sourcing packaging made from post-consumer materials.
Community is everything. Beginning in 2023, a portion of the profit from the sales of OK Sea Salt bumper stickers will be donated each month to not-for-profit organizations and community groups in the Atlantic region and beyond. Pay it forward, drop us a line to nominate a group, and follow the folks that receive these donations on IG.

We acknowledge that we are visitors and uninvited guests in Mi'kma'ki. We are white settlers born in New-Brunswick (Canada) and Massachusetts (USA), respectively. Our business operates on the ancestral and unceded territory of the Mi'kmaq People that is covered by the "Treaties of Peace and Friendship" which the Mi'kmaq and Wolastoqiyik peoples first signed with the British Crown in 1725. The historic treaties did not deal with the surrender of lands and resources by the Mi'kmaq People.

SUBSCRIBE TO OUR NEWSLETTER
Love,
The Salty Dykes on Bush Island, Onya and Kim

(Photo by Carolina Andrade)