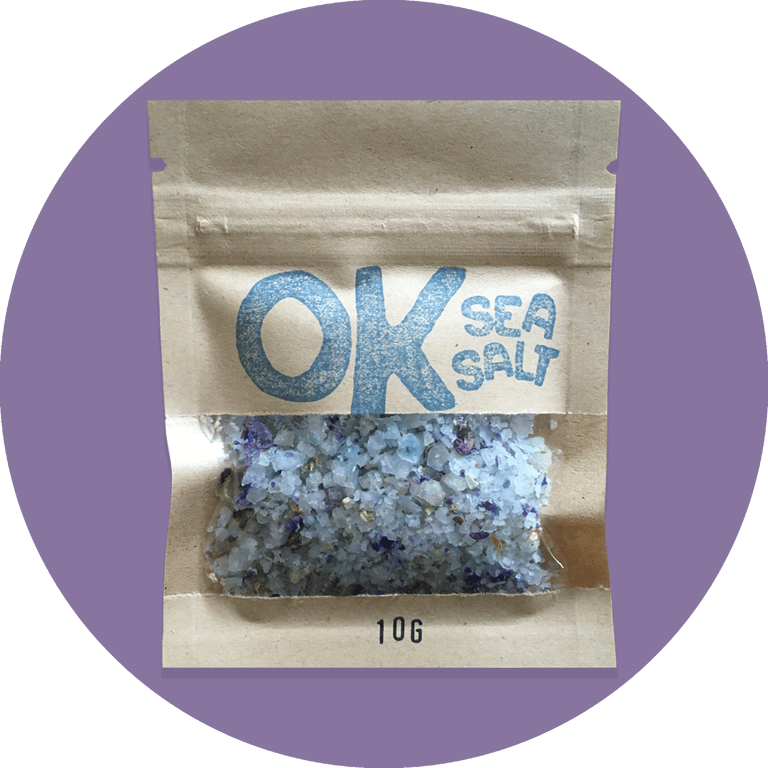 Wild Blue Violet Sea Salt
$
6.00
CAD
-
$
13.00
CAD
—
Sold out
LIMITED RUN SEASONAL BLEND!
Blue / Purple sea salt anyone? We harvested a very small amount of Early Blue Violets (Viola adunca) from the LaHave Islands and mixed them with our Natural Sea Salt. You're not necessarily getting big flavors from this salt, but you are getting color. Natural color!
Our sea salt is hand harvested in small batches from seawater sourced from the LaHave Islands, Nova Scotia. We collect our seawater during the incoming high tide of the full moon, bucket by bucket.
Our sea salt is wild. We aren't into/in control. We let nature shape each crystal and pack it up with minimal interference.
Use it as a finishing salt for oat cakes, vanilla ice cream, sea scallops, etc. Anything with a neutral palette so the color can POP.
Ingredients:
100% Sea Salt & Blue Violets
Mouthfeel:
Medium-Coarse Flake / Slightly Moist
Tasting Notes:
Bright / Sweet / Zippy / Sharp / Grassy
Packed in a resealable / reusable bag